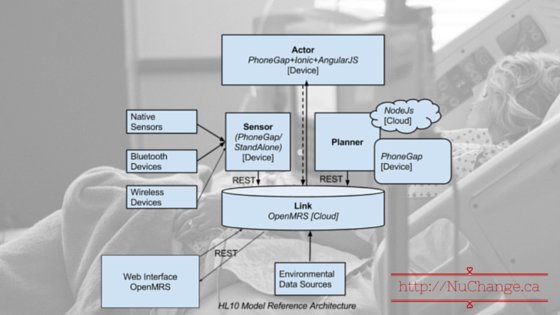 OpenMRS is an EMR platform that can be extended with user-contributed modules and the Patient Controlled and Contributed Health Record (PCCHR) is one such module. It allows patients to login to the system and enter self-monitored healthcare data. Patients can give access to their circle of care. Clinicians can login and view their patient data just like any other EMR.
PCCHR has a uniform data model for all health data that would allow devices such as mobile phones and sensors to feed data as well. The reference implementation has a PhoneGap application that can be used to send data. A Windows 10 App with Cortana integration for voice recognition is also planned.
PCCHR is an open-source project and needs your help to reach our goal. Experience in OpenMRS platform, ReactJS, d3js, hGraph.js, PhoneGap or Windows Universal App programming would be useful. Even if you are not a programmer, you can help us with testing, designing and documentation. Please watch the video below to see the current state of this project.
Github: https://github.com/E-Health 
Website: http://prodents.com | Download Poster
We are looking for organisations and funding agencies to partner with.
Outcomes
Liked this project? Please follow and appreciate below!